Shipping Orders Just Got Easier
Speed up your shipping workflows while improving fulfillment accuracy.
All the Features You Need. Nothing You Don't.
Ordoro is a system that can accommodate the most complex fulfillment workflows without any extra fluff driving up the price.
Master the Multichannel
Connect all of your sales channels, marketplaces, shipping carriers, and 3PLs to one single dashboard.
Automated, real-time order import from supported sales channels
Discounted USPS and UPS® rates
CSV uploads
"We're able to take care of our team, keep our heads above water, and see our families during the holiday season because of Ordoro."
Speed up Fulfillment
Finally, the slowest part of your fulfillment workflow is, well, you. Ordoro is built to keep your operations team and orders moving by:
Printing shipping labels in batches
Supporting advanced pick and pack workflows
Allocating inventory to orders awaiting fulfillment
Delight Your Customers
Ensure the right products are going to the right place with barcode scanning for order verification. And, give your customers the transparency they want with automatic tracking number writeback. After all, a happy customer is a repeat customer!
Barcode Scanning
Order Verification
Tracking Number Writeback
"Ordoro's order verification process is a key factor that empowers our distribution center team members to consistently exceed the goal of 90% average rate of accuracy in order fulfillment."
Support for All Workflows
Automatically route orders to a single or multiple different 3PLs, suppliers, or dropshippers based on the criteria you set. You can even create Vendor Portals for your suppliers so they only see the orders they're meant to fulfill.
Dropshipping
Vendor Portals
Automated Order Routing
Advanced Order Management
Ordoro becomes your control center as orders start rolling in from any of your online storefronts. Your out of the box tools include:
Splitting, merging, or cloning orders
Robust automation rules and shipping presets
Order tagging and filtering capabilities
Boost Your Brand
Customize your packing lists to showcase your brand and reduce order fulfillment times. Take it a step further by adding your logo to shipping labels, customer emails, and other printed/digital collateral.
Your Logo on Shipping Labels
Customizable Packing Lists
Branded Emails and Other Digital Shipping Collateral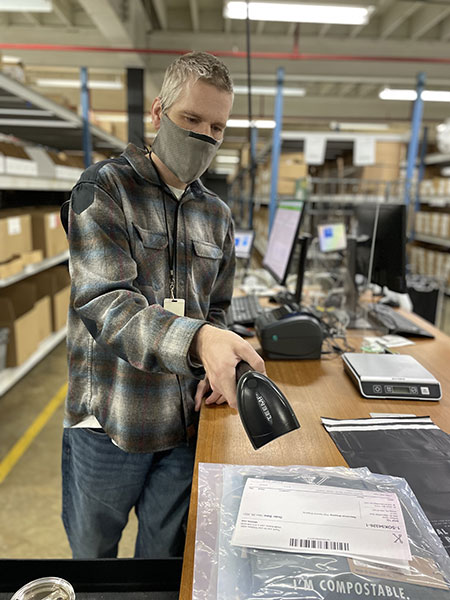 Case Study
Kitsbow
Learn how this outdoor apparel company uses our shipping and fulfillment features to efficiently run their own distribution center.
Talk to Sales
Chat with an Ordoro Product Expert about what you're trying to solve and what features you're interested in. From there, we'll tailor a demo of our platform just for you!
Get Set Up in Minutes
Gain access to all the tools your team needs.
This site is protected by reCAPTCHA and the Google Privacy Policy and Terms of Service apply.